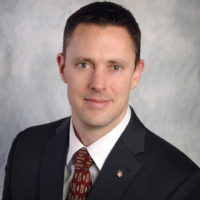 For the last four years, I have had the pleasure of serving you and our community as mayor. I want to thank you for believing in me and allowing me the opportunity. It has truly been an honor. As the sun begins to set on my term, it is with humility I accept the verdict on my performance that will soon be delivered. I find my sentiments to be well represented in these words from Abraham Lincoln:
"Every man is said to have his peculiar ambition. Whether it be true or not, I can say, for one, that I have no other so great as that of being truly esteemed of my fellow men, by rendering myself worthy of their esteem. How far I shall succeed in gratifying this ambition is yet to be developed."
My reflection and nostalgia notwithstanding, I remain invested in our future success. Another page is turning in Eagle Mountain's history and I have great hope for what we will find in the next chapter. There is nothing I so much desire than to see Eagle Mountain continue to mature and thrive under the next administration for the benefit of each of you. I desire stability, prosperity, and preparedness, just as I have strived to deliver over these last few years.
Looking to that future, I've given a great deal of thought to what, and frankly who, Eagle Mountain needs moving forward. With that in mind, and after sincere contemplation and prayer, I have concluded that there is only one person I can support and endorse in this Mayoral election: Tom Westmoreland. I have yet to meet anyone who can find fault in Tom's character, ethics, or heart to serve. This city needs someone who can be depended on to make wise decisions based on a lifetime of experience and service. I find that dependability in Tom.
Tom Westmoreland has spent the last four years serving this community with honor and distinction. He has forged deep and mutually respectful relationships with City staff and elected officials, alike. Tom treats everyone with whom he interacts with professionalism and empathy. Moreover, Tom has been a mentor to me, modeling what it means to be controlled and respectful when passions are at their height. Now more than ever, we need Tom's maturity and professionalism. We need Tom's stability.
I believe we have matured a great deal over the last four years, both in politics and in our operations, and I am so grateful that I was able to be part of that. We can't afford to slide backward now. Each mayoral candidate will speak about fiscal responsibility, transparency, holding developers accountable for their actions, and a number of other concepts deemed to be of primary public interest. With each candidate presenting the same or similar philosophies, whom shall we entrust to govern? The reality is that flawlessly delivered talking points will not deliver stability and good governance. Those rewards will only be realized in the hands of experienced leadership, maturity, and a strong command of the principles and circumstances within. I have confidence that Tom Westmoreland will deliver fiscal responsibility, transparency, and accountability because he has the experience and maturity to do so. I have witnessed it first hand. He will do so with integrity. I have great confidence that Tom Westmoreland is the leader Eagle Mountain needs if we are to continue our growth and maturation and to do so through conservative principles.
I ask that you earnestly consider these things as you cast your vote for Eagle Mountain's next Mayor.
I ask for no more.
Sincerely,
Christopher Pengra